Dr. Jain who is the expert in Anti-aging and Emergency Medicine enjoys celebrating the Navratri for the Goddess Amba. Dr. Jain believes for antiaging, it is important that you feel good about yourself. Dr. Jain advocates dressing up, dancing and also singing.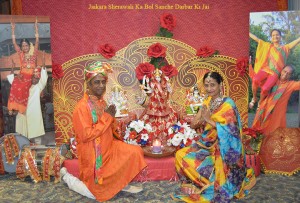 Many negatives can turn in to positives by hard work, faith positive atitude. Any bad outcome can be left to karma.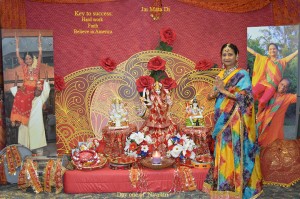 Dr. Jain had a challange from the code officer about her medical center sign but guess what? Case gor withdrawn with hard work of Dr. Jain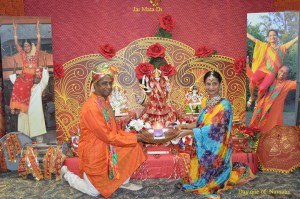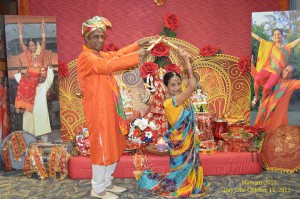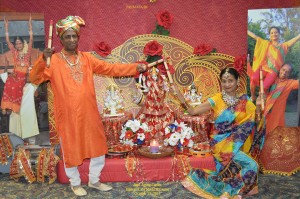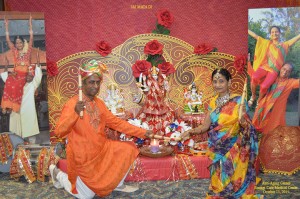 NAVRATRI CELEBRATION 2015  Day one at Dr. Jain
Dr. Usha Jain dressed up for Navratri, 2015
This was the first day of celebration.
Dr. Jain performed the dance for the Goddess with her husband.
Dr. Usha Jain feels that the Goddess will come on the earth to take care of  the evils.
Dushto ke chakke chuda de, Ye Sherawali
Stick dance is typically performed in Gujrat State of India.
There are nine days of celebration.
Also the ladies wear beautiful clothes and get ready to go to garba and also Dandiya.
It is believed that when the evils on rise then the Goddess will come and take care of that.
Goddess comes on the tiger and take care of the evils
Jai Mata Di
Sherawali
Mehrawali
Jotawali
Ambe rani